Services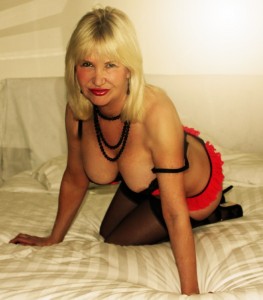 Gentlemen use the services of an escort for various reasons. Kendra understands and appreciates the range of input her clients may be seeking from her.
From simply wanting a bit of fun with a skilled and experienced lover, to needing a sounding board for family problems, or to supplement the wife's diminishing interest in sex as it occurs over the years – Kendra understands the important part a skilled mature escort can play in a man's life.
… and gentlemen, doesn't everything go better with sex?
The enormous value to a man is in being able to get on with his life, renewed, refreshed, recharged and revitalised. Doesn't business feel so much better when sexual life is in order and thoughts can be directed firmly to the task in hand?
Couples may also like the extra spice of a third party, who has a broad mind and a wide experience, joining in their fun. Great for that special occasion, anniversary or birthday treat! Kendra loves enjoying delicious fun with couples.
Ladies wanting to try a lesbian experience for the first time, or as a regular treat, feel more confidant with a lady who knows the ropes ….
If you're a man who is feeling particularly jaded with life, or wants a 200% fun experience, try a lesbian double with me and my girlfriend. It's twice the mindblowing fun!
Isn't it wonderful to know that all the fun you have is completely confidential, and when you leave Kendra's door, that experience ends there, until you choose to return again another time. That's wonderful peace of mind and satisfaction.
If you desire a mature woman escort service in Sydney, Kendra is here to give you the time of your life. Whether you are a mature gentleman wanting an occasional or regular, private and confidential sexual experience or a younger man, seeking a hot and horny "cougar" liaison with an experienced lover, Kendra has the skills to satisfy.
She is an ex-bikini model, with the body of a 25 year old and the knowledge of her 45 years. She loves to tease and please a man, and delights in bringing him to true pleasure.
In short Kendra is a one woman mature escort service who is thoroughly professional and totally discreet and confidential. You can see Kendra at her sumptuous north shore apartment or at your city hotel.