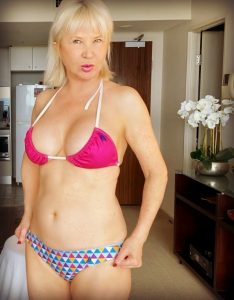 It's almost bikini weather agin.  Can't wait!  Splashing in the surf, lying on the beach and relaxing.
Time I bought a few new bikinis.  This is last year's.
I'll be happy to wear one of my old bikinis for you in the room – or you might buy me a new one, you lovely lovely man, and I'll model it for you then you can take it off!
Win/win ..  😉