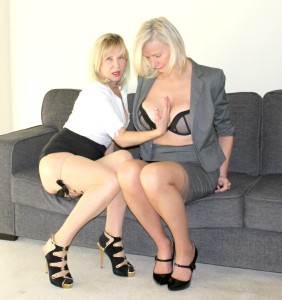 There's a new section on Sydney Mature Escort, called NAUGHTY NIBBLES – some horny little stories to get the blood racing!  Do think of me when you're reading them ….
Giselle and I have been having such fun with our half and one hour lesbian doubles.  We love to have fun with each other alone, but it's twice the fun with a sexy man in the mix.
We'd love to see you.  At $500 for the half hour and $700 for the hour it's a bargain not to be missed.  If you have a birthday coming up, shouldn't you treat yourself to the experience of a lifetime?!