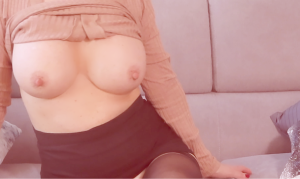 Cost of living and interest rates are rising 🤔 but your cock is still horny 😳  What to do?
Ever thought of a video call?  Find somewhere private and enjoy yourself as I take you through a naughty erotic journey to an explosive completion.
A combination of cheeky visuals, erotic talk and mutual masturbation will get you there in less than 15 minutes.
At a tiny $100 paid direct to my PayID, it's the 'rising cost of living' solution that your wallet will love … 😉