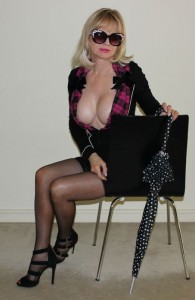 Hi to all the the sexy boys from Kendra …
Photos of the Month, or the Week, or whatever it is …..   This time I thought I would do a vaudeville-inspired series to create nostalgia for my clients with the years and the gravitas to remember that era ..
For my lovely young boys who don't – never mind, bring your hard pole to Kendra for some serious attention ….
See Photos of the Month for more pics ..