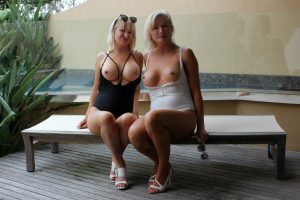 To two lovely ladies at once?  Sure you've been thinking about it .. but it's time to bite the bullet?
So make it your Easter Treat.  Better than chocolate and totally non-fattening ..
Come play with Kendra and Giselle for half hour $500 or an hour $700 of deliciously naughty fun and pampering.
Happy Easter to All!