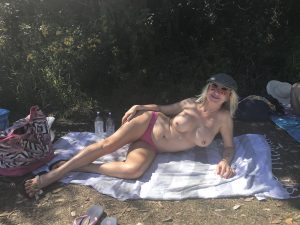 Had a wonderful morning at a nude beach, sun, sand and lots of sausages!
Yes a swim, a cold beer and a stroll along the beach observing the talent was a wonderful way to spend a Sunday morning, but once the afternoon sun hit, that was me off home.
Here's a pic for my loyal website followers.  Love to see you soon ..