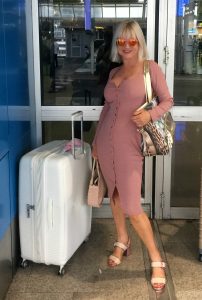 Yes I'm overseas for a month, recharging my batteries in new and different locations! Sorry I can't answer texts or calls because I don't have roaming.
Seasons greetings to all my clients, past, present and future.  I look forward to meeting you all in 2019.
I'll be back on board delivering my special brand of pleasure from Monday 7 January next year.
If you miss me too much then you can watch me on video at mercuryanddiamond.com in The Shop or onlyfans.com/mercuryndiamond
Stay safe and have a wonderful holiday too!