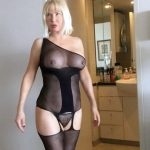 Thought you might like this new outfit.
It put me in quite a sexy mood … Clothes can do that.  Seemed like a good opportunity to put some fresh pics up.  I know how much you all like new pics.
Go to Pictures of the Month
Loe to see YOU soon …..